Welcome back from Father's Day weekend! We hope all the financial advising fathers got lots of hugs (virtual ones count!) from their kiddos and got to use all their best dad jokes with minimal groaning from the rest of the family. So, while you're pouring your coffee and hopefully wearing some sort of new Father's Day gift (new tie, anyone?) take a look at our favorite posts from around the industry.
The national conversation is a tricky one to navigate. The language and conflict on social media surrounding the Black Lives Matter movement seems to have slowed down a bit. However, this doesn't mean that you, as an advisor, have missed the chance to take a stand through your platform. In fact, you should still take a stand.
Trying to articulate exactly what you want to say is hard when racism, injustice and innocent lives are involved. Saying nothing at all is taking an apathetic, bystander approach, which can say more than if you did decide to say something. Advisors who don't know what to say or how to say it may find something meaningful in this piece from Wealth Management about the complexity of taking part in social movements.
This week, Torie Happe of FIX Flyer and Johnny Sandquist of Three Crowns invited our CMO Samantha Russell onto their podcast to discuss the importance of personalizing marketing efforts for every advisor in your firm. It turns out different people need different communication styles, so learning how to adjust and apply different strategies is an important topic. Russell tells all about distributing content and how the Lead Pilot product can allow advisors to create and post with ease. 
In this podcast, Jess Liberi, head of product at eMoney, and James Werner, CFP®, co-founder of Silicon Hills Wealth Management, talk about the importance of focusing on relationships and emotional motives behind clients' decision-making. Liberi and Werner argue that advisors whose clients view them as trustworthy and engaging people do much better than more formal financial advisors. EMoney has found that "'clients that are really working with advisors [are] looking at them as much more than just providing financial planning.' They often engage in deep conversations with their advisors, much the way they might with therapists and life coaches."
If you need more convincing or are just interested in learning more about breaking the boundaries between you and your clients into more connected, deep relationships, listen to the full podcast.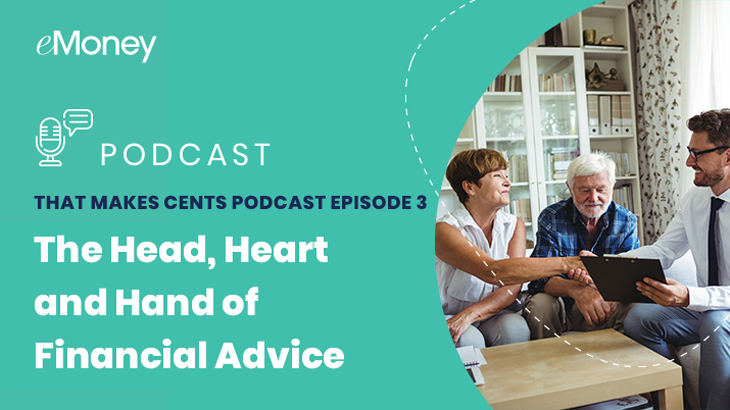 Our company is excited to be considered for three categories in the 2020 Wealth Management.com Industry Awards! The annual awards have been held since 2014 and recognize individuals, companies and organizations for their work in helping financial advisors build better practices and improve the quality of services for their clients. We're proud to be finalists for:
Chief Marketing Officer of the Year, for our amazing CMO Samantha Russell

Innovation Platforms, for our product Lead Pilot

Social Media Leadership, also for our Lead Pilot product
Read the full article about our nominations.
We constantly stress to our financial advisors how important it is to be going the extra mile when communicating with clients. Reading compelling words on a website versus actually seeing the person who is saying these words to you makes a massive difference in how prospects perceive your message. 
However, making your own videos is not difficult at all. Here, we have three helpful and easy steps to making DIY videos for your clients and prospects. Whether it be for your website or posting on social media, three steps toward making videos are: 
Record only three takes. 

Set up your scene well.

Plan what you'll say, but not too carefully.
Watch the video to soak in all the details.