Welcome back to a fresh new week and welcome to the month of June! Summer is upon us and we just know it will be filled with warm weather, socially-distant backyard barbecues, and, exactly 20 days from now, the first official day of summer — but, let's not get ahead of ourselves. Today, we're just happy to be back for another Monday of our five must-reads from around the industry:
In short: "It's the pronoun test. Go to your homepage or open up your brochure. Compare the number of first-person pronouns (I, we, us) with the number of second-person pronouns (you, your). Which is the bigger number?" 
Stephen Wershing, a financial advisor marketing coach, gets real about how you should be communicating with your clients. Do they want to hear all about you? Not exactly. Wershing says you should be telling clients exactly how they fit into your advising. It's not about you, it's about what you can do for them. Along with some interesting metaphors (Wershing says you wouldn't want a second date with someone who talks solely about themselves, so why would clients want to hire an advisor who only talks about themselves?), this piece clearly shows where your focus should be when marketing to the masses. Read on to see why Wershing compares self-centered pitches to the greek myth of Narcissus: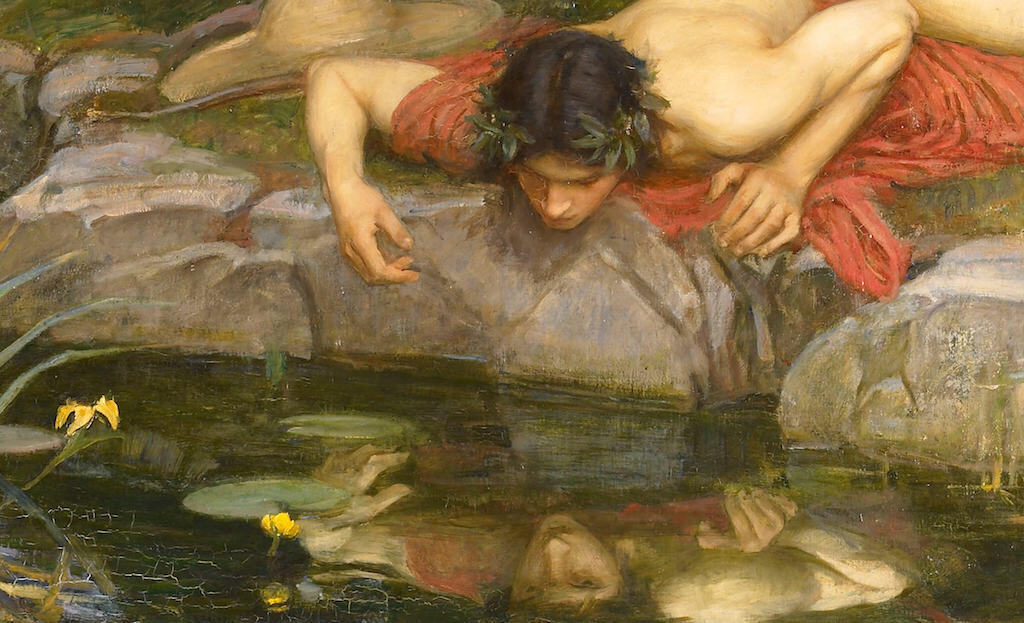 Podcasting is a powerful tool to reach clients. Opposed to other content-sharing techniques such as blogging and video marketing, podcasts give clients the opportunity to simply listen along while performing other tasks. As this blog puts it, "Whether they're driving to work, washing dishes, walking the dog, or just about anything in between, they can easily interact with a podcast as part of their everyday life without setting aside dedicated time to consume the content." Kitces gives three key steps to your podcasting plan of attack:
Key #1: Approach podcasting with the right mindset of providing value first
Key #2: Position your podcast to put compliance at ease
Key #3: Create a compliance-compatible system for podcast production and release
Bonus! At the end of the blog, they also include a quick note about writing your audio disclaimer, just to be safe.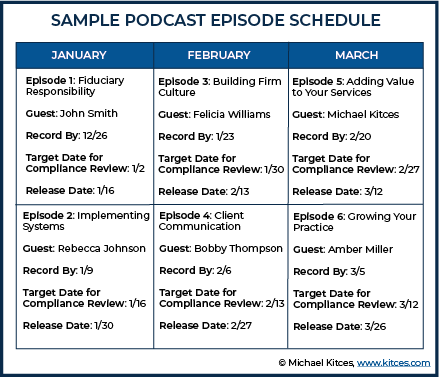 The majority of humans seeking financial advice will decide within five seconds of being on your website whether or not your business is worth their time. This week, our Chief Marketing Officer, Samantha Russell, talked to us about conducting the 'five-second test' on your website, to see whether your website is conveying to potential clients the correct information, in the right amount of time. So, get your pens and paper ready, and let the testing begin! (just kidding, no writing utensils necessary.)
Find participants: Particularly someone who is not familiar with you or your business.
Show them your website: Give them five seconds to scan your landing page.
Ask our four simple questions: See what they remember, specifically, who you are, what you do and who you do it for.
By now, it's clear to all of us the COVID-19 pandemic will not completely disappear anytime soon. As effects linger and the world becomes accustomed to "the new normal" of life, so must financial advisors. Clearly, you can no longer greet clients in your office with a physical inviting atmosphere, but you can give them a digitally warm and appealing welcome, along with a Digital Storefront Policy. Read the full article to see what this can look like and how to be the best digital advisor you can be.
Last but not least, and a bit of a shoutout to ourselves, we have an important read we wrote ourselves. It's a fact that companies with consistent blogs get 97% more links to their website. Why do you think potential investors take the time to read your blog? They enter the blogosphere with goals in mind—it's your job to create content that satisfies these three goals:
Reason #1: Investors want to learn
Reason #2: Investors want to learn about trends to plan ahead
Reason #3: Investors need an escape